The best gift that I ever had gotten when I was a child was my cabbage patch kid that was handmade by my cousin. I seen it sitting in a cabbage patch stroller just waiting for me to pick her up.
I remember just sitting there holding her for hours not wanting to open anything else that Santa had brought me.
A few hours later, I had opened more gifts and there was a real cabbage patch kid. Her name was Madge Doris.
I was so happy that my homemade cabbage patch doll had a sister. I sat and played with both of them for hours.
We had a really good time that day at Christmas.
Thanks to Tamara for sending in this story of her favorite gift.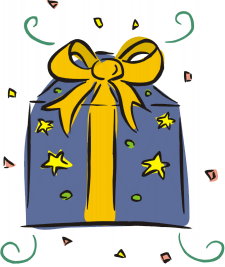 Send us a note if you have any questions.