For my gift to my child I had him draw pictures of his favorite things that he loves ( he is 4).
Then I went and had them put on a t shirt and on a apron he loves to help me cook. He is always so proud when he makes something, I think that this is a great idea that way he will be able to show off to the world what he drew, and on holidays he can help the family cook with his apron.
Nothing makes a proud child happier then making them prouder then what they already were.
Thanks to Sara for sending in this gift idea.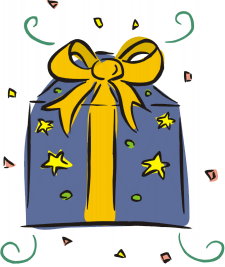 Send us a note if you have any questions.