I can remember asking, ok, maybe more like begging or whining, for a Mrs. Beasely Doll.
I was a faithful watcher of "Family Affair" and I wanted a doll just like Buffy's. It was Christmas morning and my Brother and I were out ready to tear into our gifts. We opened each one with excitement. After my last gift was unwrapped, I had my head hung low.
It was not because I did not appreciate what I had received but my heart was quivering for that special doll.
Dad said "Wait a minute." and went to the door for the attic access. He pulled out another gift and handed it to me. Then he said: "Santa must have dropped this." I tore it open and there was my doll.
Thanks to Karen for sending in this story.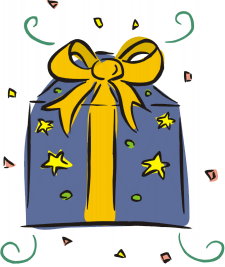 Send us a note if you have any questions.