My neighbor, who is a senior citizen has a stick drawing of herself framed, sitting on her end table.
She told me her grandchild drew it for her as a Christmas present. Her son & wife didn't have a lot of money one Christmas, so they had their little girl draw a picture of Grandma.
She has had that picture on the table for years. They couldn't have given a better gift.
Thanks to Linda for sending in this story.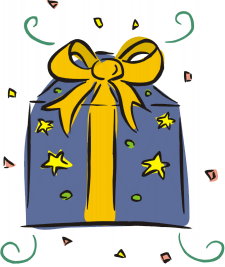 Send us a note if you have any questions.