My kids like super heroes. I decided last year to make them capes.
I took an old silk shirts, you can find some at the thrift store, and cut off the front sections, the arms and collar, but left the top button to go around their neck. It ends up looking like the collarless shirts that guys where, with the flowing cape at the back. I then sewed the edges around the back and gave it to them for Christmas.
The silk worked great because it flowed so well when they run and try to fly.
Melissa sent in this wonderful gift idea for super hero fans.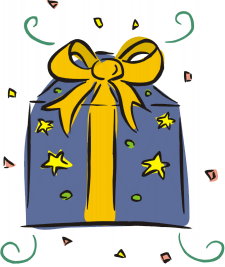 Send us a note if you have any questions.