I remember one Christmas when my sister and I got up VERY early to find NOTHING under our Christmas tree! (It was very early and Dad was not home as he was at work until 8:00 a.m., so Mom was in bed alone only to be subject to two screaming little girls who were devastated that Santa Claus did not come!)
Of course, Mom was able to convince us that Santa was running late and that we had to go back to bed so that he could come (I guess around 8:00 a.m.!). Sure enough, later that morning Santa did come and it was wonderful - poor Mom, that was the first Christmas we later realized that she was Mom, Dad and Santa Claus!
Thanks to Bev A. for sending in this Christmas morning story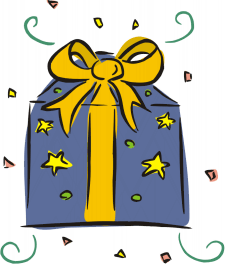 Send us a note if you have any questions.