One of Christmases that really stick out in my mind is the year we moved into a new house VERY close to Christmas and we didn't even have a Christmas tree for Christmas morning.
On Christmas Eve I remember being so excited!
I remember my sister and I hearing a funny noise coming from the living room. But we didn't know what it was.
When we got up the next morning our gifts were all laid out on the ironing board and the sofa and chairs. There were six of us children running around finding our gifts. We found out that the funny noise was our baby sister's little riding horse "whinnying" when you pulled it's reins
That Christmas was so great because my younger sister and I got new barbies as gifts and a HUGE load of Barbie clothes. Not the store-bought ones, but every piece loving and patiently made our mom. She had knitted, crocheted, and sewn everything from Winter snowsuits, bras, wedding gowns, evening dresses, beautiful blouses and caps for our barbies.
To this day I don't know where she got the time. I guess she must have done it while we were in school, or at night when we went to bed. But she did it.
We still talk about that special Christmas day.
One year I got a little girl's sewing machine and I made an apron for my mom. Then when I got older my dad bought me a REAL sewing machine. I love my mom and dad for making our childhood Christmases special.
Thanks to Deanne Burton for sending in this story. Deanne owns Cute and Comfy, a handmade children's clothing store.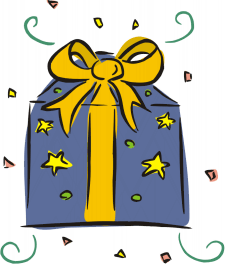 Send us a note if you have any questions.