For my 5th birthday present, my mom put together a Raggedy Ann and Andy birthday party.

She, being a single mother of three at the time and money being tight, decided to also make Raggedy Ann and Andy dolls for the kids coming to my birthday party. But for the birthday girl, me, she made a 24" Raggedy Ann doll for my gift.

I still remember that doll and carried it around for years!

Last year I had my first child and since the doll was damaged years ago and beyond repair, she made another doll the same size for my daughter, who carries around that doll just like I did.

Thanks to Leona A. Martin for sending in this birthday story.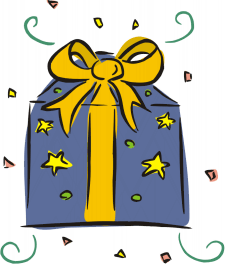 Send us a note if you have any questions.