My favorite Christmas memory was when I was 5 years old.
That was the Christmas Santa brought me 3 new dolls! Dressy Bessy, Velvet and Christine. They became my new go everywhere buddies. I still have Dressy Bessy! She is in need of a make over. She is missing a buckle on her shoe and the button holes on her vest have worn through! Every time I look at her even today she makes me smile! "Thanks Santa"
Thanks to Diane for sending in this story. Diane Stevens' business, Kozy Kids Company, creates 100% cotton flannel reversible blankets, burpee's, Kozy Wraps, Fleece hats and flannel Kozy Wear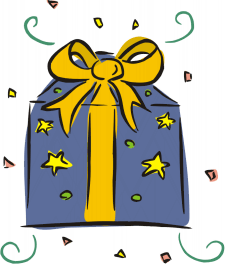 Send us a note if you have any questions.