One of the best Xmas gifts I got was a lovely toilet bag.
I got one when I was about 8, and it was filled with dozens of funky nail polishes. It has nail sticks and stickers and remover and cotton buds and lots of other accessories - I was in heaven.
In the year I left home, I received another toilet bag - a very modern grown-up one, and in it was a huge range of toiletries, mirror, accessories for me to take with me! Very practical and I felt very spoilt!!
Thanks to Ashlee for sending this practical idea that makes a girl feel spoilt!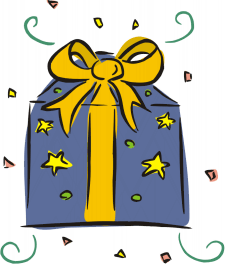 Send us a note if you have any questions.