The greatest gift a kid could ever get is time with their parents.
There are so many things children want to do, but plans are usually made by adults.
A great gift idea is to give kids the opportunity to plan an afternoon to spend time with family. A spending limit or other guidelines can be set, but the most important thing is that the kids decide how the time will be spent.
Thanks to Dani for sending in this gift idea.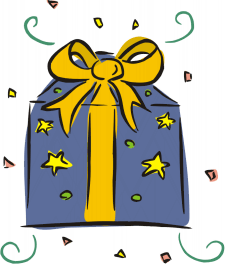 Send us a note if you have any questions.