My favorite childhood gifts were things my artistic father made for me.
He built small scale furniture for my doll house. He made all kinds of stick furniture, picnic table, swings and many other items.
One of my favorite was a handmade miniature sled, the kind a a farmer would use with horses.
His willingness to try and construct new things inspired me to jump right in and try almost anything once. His main gift was inspiration.
Anna May's website, Nature's Way, is dedicated to living a healthy lifestyle in balance with nature.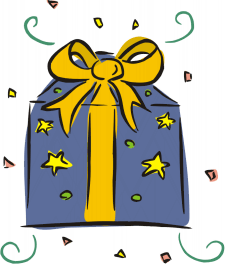 Send us a note if you have any questions.