I can think of something special about every Christmas. My mom has always made every holiday special for my self and my sisters.
I guess the best one was when my Papa was still alive. He and I rode our horses together almost everyday. I was nine years old and when I walked in the living room and there on a saw horse was a new saddle and everything to go with it.
We went to the barn, saddled the horses and rode in the cold winter air. He did not have to say a word I could feel the love all around me. He and I were happiest when we were riding together.
I still have that saddle today and still know he loves me.
Thanks to Ann Mathis for sending in this gift story.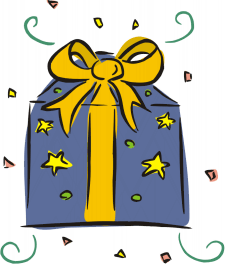 Send us a note if you have any questions.