Over the last year I have become very involved with scrapbooking and my children just love to read about when they were younger in their scrapbooks.
My son (who is 9) has done a couple of his own pages for his scrapbook. For Christmas this year, I will be getting him a bundle of presents that work together so that he can remember Christmas in later years from a child's perspective. Also, because he visits his Dad for Christmas, he can use this to share his story with all of his family!!
He will be getting a digital camera that is easy to use yet takes good quality photographs (it took a little bit of research but they are becoming fairly inexpensive), and a children's photography book, a memory card, a printing voucher, so he can go in with me and get them printed and then he will receive a small scrapbook to complete in his own way to preserve his precious times.
He can look back on this when he has children to remember what was important to him at that age, so he can help his own children have a magical Christmas. I hope it will also allow him to develop a creative hobby in photography.
Thanks to Melissa for this great idea for a Christmas gift for a young scrapbooker.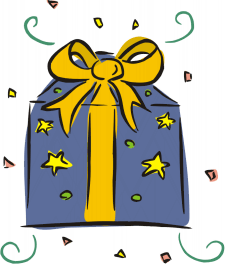 Send us a note if you have any questions.