This year I will be giving my daughter a This Is Your Life Scrapbook.
My daughter is in the ninth grade and I have been collecting class work, pictures, mementos from trips, and ect… We have all collected things from our children's lives. What better to display it than in a scrapbook? It could also include your child's favorite things from childhood to now. Fads they have followed and more. It could be in many designs or themed. You have no limits, as big as your imagination.
Your child will spend a lot of time looking back and reminiscing and well as keeping it for a lifetime. They will also enjoy sharing with their friends.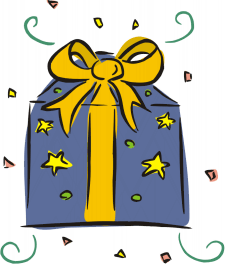 Send us a note if you have any questions.