As soon as I was old enough to read my mother piqued my appetite with the "Chronicles of Narnia" series.
The copies we had at home were tattered and worn from when she was younger. This series opened up my eyes to the possibilities of hope and wonder in the world and I devoured the whole series on a yearly basis.
The books began to shed pages and I would get frustrated when pages would fall out in the middle of reading them. The Christmas I turned 11, my parents gave me my very own set of not only the "Chronicles" but of Lewis' space trilogy as well.
Those books have continued to shape who I am as an adult. I read them now with a new appreciation and depth.
Sara sent in this story about how a gift of books can open a whole new world for a child.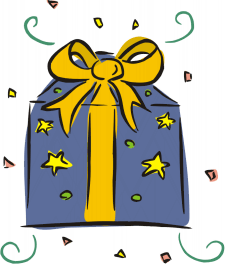 Send us a note if you have any questions.